Welcome to Alexander At The Park Veterinary Hospital! Your Reliable Source for Pet Care in Durham, NC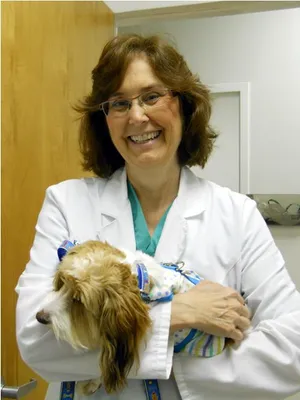 The whole team from Alexander at the Park Veterinary Hospital welcomes you to our practice. Our veterinary hospital has served the community of Durham for many years, and our services have followed many pets from youth to the golden years. Although Dr. Karen Robertson is our leading Durham veterinarian with 30 years of experience, she relies on her highly-trained and caring staff to help provide your pet with the best care possible.
We are your veterinarian in Durham that you can count on for nearly all your pet's needs. We primarily treat dogs and cats, but we also see other animals for current clients. Services run from wellness checkups to urgent procedures.

We know the importance of a calm and quiet environment for our patients, and we work to maintain this with our protocols and our layout. We have a dedicated cat-only room, and our exam rooms are spaced well apart.

We are available five days a week, Monday to Friday, for any medical issues that might arise. In cases when you believe your companion animal needs to see a veterinarian as soon as possible but is not an emergency, we will do everything possible to squeeze you in between our other appointments. If you are new to our hospital, we are generally able to see you this week or the following week.

Your pet doesn't need to be ill in order to see us. We offer appointments to keep your pet healthy. Our services include administering immunization shots, conducting wellness checkups, providing dental care, certain outpatient surgeries, and much more.

Pick Up the Phone Today To Schedule a Veterinary Service for Your Pet
If you are new to the area or looking for a professional veterinarian in Durham, contact Alexander at the Park Veterinary Hospital to set up an appointment. We go the extra mile for our clients and patients. Call us today at (919) 484-9900.